JET's 20th Anniversary Conference 2022
Our 20th anniversary conference was held at the L'Horizon Beach Hotel & Spa on Tuesday 26th April 2022. Sponsored by Ogier and NatWest International, our flagship event was a chance for us to reflect on our beginnings, celebrate the past couple of years and look forward to the next 20 years in supported employment. 
We were privileged to have Frank Gardner OBE share his story of how he suffered life-changing injuries after being shot by Al-Qaeda terrorists in Saudi Arabia in 2004 and how he lives with an acquired disability. Frank is the BBC's Security Correspondent and bestselling author of his autobiography, Blood and Sand.
Alan Ley, an army veteran and JET client, spoke about how his service in the Army led to post-traumatic stress disorder and depression and how they have affected his daily life. With the support of JET, Alan now works full-time at Les Ruettes Stables as a groom and handyman.
Workshops
Our four workshops reflected how we work in partnership with many different agencies. A short overview of each session and link to the PowerPoint or resource is below.
Mental health in the workplace
This session gave delegates tips and tools around how to better manage mental health in the workplace. We explored workplace stressors, how workplaces can reduce stigma and the practical things organisations can do to better support the mental health of their employees. This interactive session was run in partnership between Jersey Recovery College, the Listening Lounge and Mind Jersey.
Mental Health in the Workplace
How accessible are you?
Paddy Haversham-Quaid, Liberate's CXO, provided some easy hints and tips for making your workplace more accessible. EYECAN, who support Islanders living with sight loss, are part of the Accès team. Chris Frost and Agnetta Nerac talked about the often small changes that can ensure your services are accessible to someone with sight loss. They looked at good and bad examples of accessible workplaces to provide food for thought about your own working environment.
Accessible Workplaces
The Covid context: Disability discrimination and flexible frameworks        
Ogier discussed Jersey's discrimination law and in particular considered disability discrimination in the context of Covid-19, outlining the various protections that the law might afford and the duties for employers as well as in the wider context, such as for providers of goods and services. The workshop considered any relevant tribunal decisions and questions such as whether Covid or long-Covid might constitute a disability as defined under Jersey law. 
Covid and the Workplace
Work with us: JET and Back to Work
A jointly presented workshop from Jersey Employment Trust and Back To Work. In addition to outlining the service JET provides, this session informed delegates about work experience opportunities and JET internships.  Back To Work representatives shared information about their Foundations Programme and Employment Incentives. 
JET and Back to Work
Employer Awards 2022
Our conference is also a time to honour the employers and partnership agencies that we work with. Many have gone the extra mile when supporting people who have a disability or long-term health condition and we take this opportunity to recognise their support through our Employer Awards. 
Ten awards were given out to employers and partnership agencies. Our 2022 winners are:
JET's Employer of the Year 2022
SGB Hire
Continuous Commitment to JET
Seymour Hotels of Jersey
Long-term Commitment to JET
AquaSplash; Spoor & Fisher
Outstanding Employer Awards
Jersey Post; NatWest International; The Lounge for Macmillan Jersey
Outstanding Partnership Working
Shelter Trust at Strathmore
Partnership Award
The Prince's Trust
Sue Moore Award for Individual Contribution
Carrina O'Connor, manager of the Cancer Research shop in St Helier
Photographs: Gary Grimshaw
This year's conference was kindly sponsored by Ogier and NatWest International.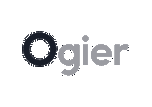 We thank all speakers, presenters and delegates for their ongoing support of Jersey Employment Trust.